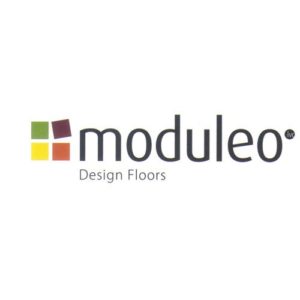 The natural warmth and beauty of wood and the elegance of stone flooring with all the added advantages of luxury vinyl flooring (LVT). Stunning wood and stone effects are recreated across the entire range with beautiful depth of colour.
The Impress collection includes the registered embossed texture which allows you to see and feel grains, grooves and knots just as you would in real wood.
Moisture-resistant – Ideal for wet areas including Bathrooms and Kitchens
Scratch and scuff resistant – due to the protective Polyurethane wear-layer
Slip resistant – with a R10 slip resistant rating
Easy Cleaning and maintanance – you only need to mop, dust or hoover the floor
Excellent for heat insulation and noise reduction   – no more cold stone under your feet
The Click system is great for DIY do to it's ease of installation
Durable and tough – complete with a 20 year guarantee
Environmentally friendly – this luxury vinyl  flooring is made with 50% recycled materials
Moduleo design Flooring is Designed to mimic the unique characteristics and textures found in real wood and stone floors
Moduleo Impress features the all new and unique registered emboss texture finish
Here at the Carpet and Flooring Company we have the full range of Moduleo desisgn flooring samples on display, ranging from the cool contemporary designs of Moduleo Select range, through to the Moduleo Transform and of course the robust and unique finish of the Moduleo Impress.
Most products can be supplied within 2-3 days and installation within a week or two depending on the time of year. If you require a quotation to either supply or supply and install your new Moduleo floor please call one of our friendly team on 01276 37722